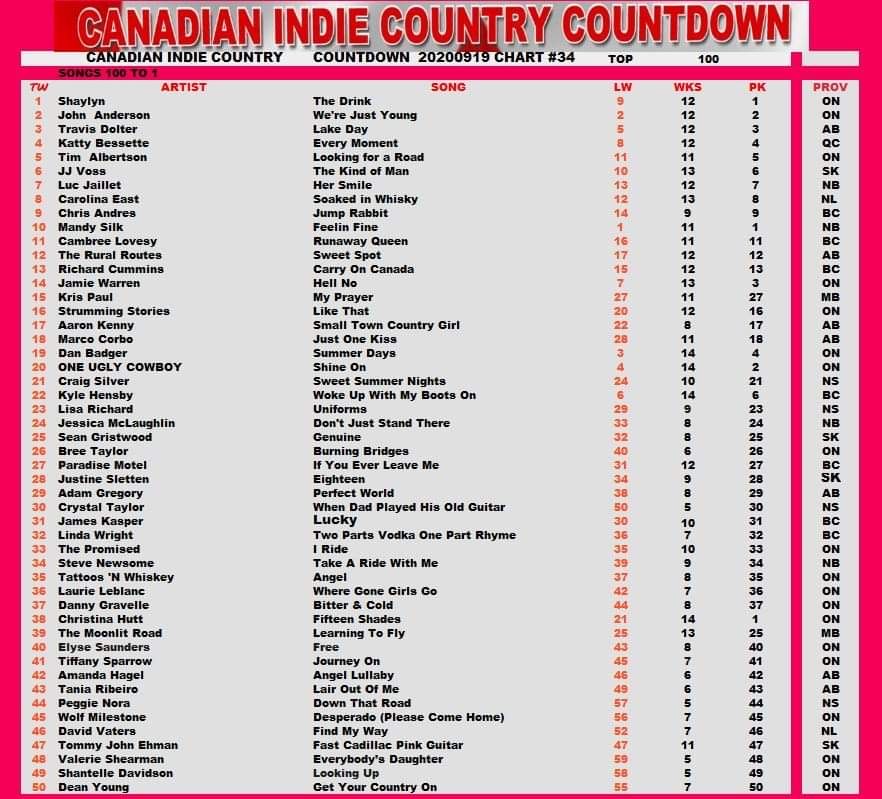 Hey everyone,

I'm very happy to share that my song Just One Kiss is up to #18 on the Canadian Indie Country
You can check the countdown out at:
Countdown! https://lpcountry.com/index.php/2020/04/30/canadian-indie-country-countdown/
https://www.facebook.com/canadianindiecountrycountdown/
Keep the votes coming each week and help me climb even higher!  

Here is a link to the spotify playlist for the top 50 https://open.spotify.com/playlist/5JtmBVGG2OgNEGHnl7VmNH
Thanks everyone!